Tools for Securing Effective Strategic Implementation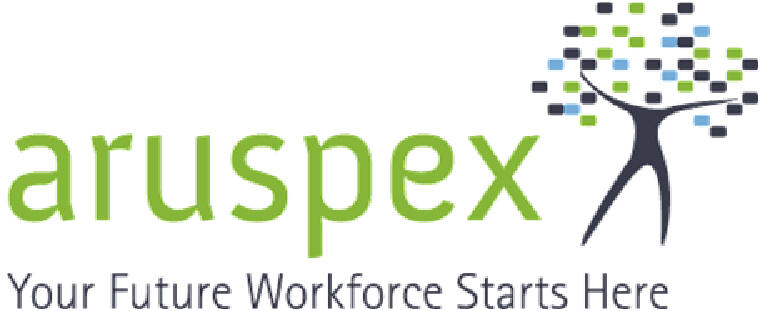 How effectively does your organization plan for its future workforce? Do you have time efficient ways of delivering of managing risk and delivering the capability, availability and productivity of human capital to ensure corporate strategy can be achieved?
Our Alliance has an incredible tool kit you need to see!

Successful organizations know that strong employee performance leads to strong organizational performance. With Aruspex's SaaS (Software as a Service) we can unlock the tools to help you map, monitor and manage the capacity of your organization against varying future scenarios. These tools also deliver information to accelerate the development of people in your organization, create compelling results, and help you reach your objectives.
Contact us to see what organizations such as Starbucks, Toyota, Aetna and others are using in their arsenal to assure future workforce risks are mitigated.
Tools for Managing/Measuring Sustainability
Are you sustainable? How does your organization manage its footprint and impact? How can you measure your improvements to environment, social and economic impacts?
Imagine a world of clean energy, zero waste, silent vehicles that emit only clean water and which clean the air they travel through. Imagine people-friendly and nature-friendly living spaces and work spaces where human spirit can thrive. Imagine factories many times more efficient than today's where ponds, wetlands, plants and animals purify water and provide a peaceful and healthy surroundings for staff and visitors. Imagine healthy, organic food being grown within our towns and cities and even in our offices and factories. We believe this is the world that everyone wants. We know that this is the world that the smartest, industry leading companies and organizations have started to build and that the move towards sustainable practices in every aspect of our lives will be the driving force of the 21st century.
How to improve the effectiveness of people at work?
Extensive research, modeling software on-line tools make it possible to define and understand people's behavior at work. ReWerx provides these tools to help individuals and groups in profiling their workstyles and improving interpersonal dynamics in group or team settings. Clients comment on how access to these tools has resulted in significant improvements in communication, productivity and profitability. Contact us for the latest in DISC web-based tools.

Balanced Scorecard Software
How does your organization plan its future success? Now you can simplify the tracking of progress against targets and against the competition.

Organizations can flirt with extinction. Only a small percentage of the 1985 Fortune 500 are around to be listed today. If your organization doesn't know about Balanced Scorecards then you and it are seriously at risk. How do you measure the ongoing success in your improvement strategies? How are you progressing in regard to customer satisfaction measures, process improvements, financial ratios and people management data? Track your critical measures instantly via intranet or internet. Contact Us to find out more.